Korea will be the first country to see in glasses-free 3D.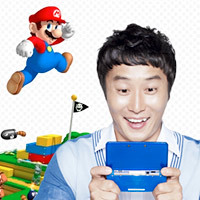 Nintendo will be releasing the 3DS in Korea on April 28 and will continue rolling the system out to other Asian countries throughout this fiscal term. Exact release dates and schedules will be provided by Nintendo's local subsidiaries.
The release of the system in Asian regions has been talked about before, complete with a Korean Nintendo Direct recently. The system will come in three colors: Cobalt Blue, Misty Pink, and Cosmo Black. The launch line-up only includes Super Mario 3D Land, Tekken 3D Prime Edition, and Nicola Magazine Model Stylish Audition 2. More games are due out later this year.