Japanese 3DS owners can now play video soccer worldwide.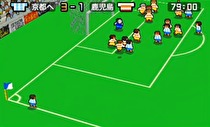 An online mode was announced for the upcoming soccer simulator Calcio Bit during the recent Nintendo Direct event by Nintendo President Satoru Iwata.
Calcio Bit comes out in Japan on July 12. There is currently no word on an international release.