The massive game collaboration between Sega, Capcom and Namco Bandai will see release this year.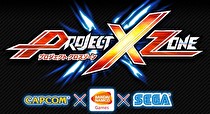 Project X Zone, the crossover tactical RPG by Sega, Capcom and Namco Bandai, will be released in 2012, today's Nintendo Direct event confirmed.
The game, which was officially revealed a few weeks ago, is a tactical RPG in which players take on enemies on one on one battles. The trailer as shown on Nintendo Direct featured combo attacks by characters such as Ryu from Street Fighter, various Tekken characters from the Namco side, Sega's Ulala from Sega's Space Channel 5 series and .hack characters representing the Bandai side.
While a direct release date was not revealed, it is expected that the game is released in 2012 for the 3DS.