Nintendo is releasing a Wii disc compilation for Kirby's 20th anniversary.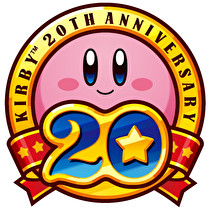 To celebrate Kirby's 20th anniversary, Nintendo is releasing a Kirby compilation disc for Wii. The collection was announced during the Japanese Nintendo Direct conference and subsequently confirmed for North American release through Nintendo of America's twitter account.
There is currently no information regarding the games that will be included in the collection. However, it's safe to assume that the collection will be similar to the one released in 2010 for Mario's 25th anniversary.