Nintendo of America will share announcements on social media throughout the weekend.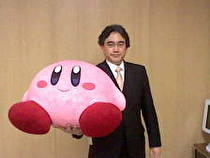 Update (4/20 at 5 PM EST): Nintendo of America released the following statement: "The Nintendo Direct videos airing this weekend in Japan and Europe are aimed primarily at audiences in those territories. While there will not be a Nintendo Direct video specific to North America, we will be revealing some related information starting this evening and through the weekend via Nintendo of America's social media channels and an announcement."
Update: Nintendo of America will provide North American related announcements through Facebook and Twitter. Nintendo said "Wondering how you'll understand tonight's Nintendo Direct since it's all in Japanese? Don't worry, we'll be sharing North American related announcements (in English). Check back here and on our @NintendoAmerica Twitter around 8:30 PM PT to get all the news."
A new Nintendo Direct will debut in Europe and Japan on April 21.
In Japan, the new Nintendo Direct will begin at 12 PM (or 11 PM EST on April 20) and will be available on Ustream and Nico Nico Live. In Europe, the stream will take place on Nintendo's official website at 1 PM CET (or 7 AM EST).
Like the last one, this Nintendo Direct will focus on 3DS and Wii games. No specifics were announced.
Nintendo President Satoru Iwata sent an announcement over SwapNote to 3DS owners in Japan, while a European message featuring new stationery was sent by Satoru Shibata, president of Nintendo of Europe.
As of right now, Nintendo of America has not announced similar plans, but we will be providing realtime coverage with our resident Japanese correspondent, so check back with us tonight.