Get a chance to play Temco Koei's latest entry in the series for free starting today!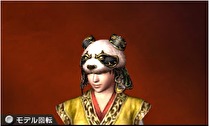 A Dynasty Warriors VS demo is available starting today, April 4, for free on the Japan eShop. The demo lets players sample the VS mode against computer players, local multiplayer battles, and a tutorial mode where you can choose from one of four military commanders.
Depending on how much they play, the demo also allows players access to extra content that will be unlocked in the final version of Dynasty Warriors VS. Unlockables include various wallpapers that can be used within in game profiles, and a panda helmet. Dynasty Warriors VS hits store shelves in Japan on April 26.