The two Nintendo mascots lend their clothing to the game's heroes.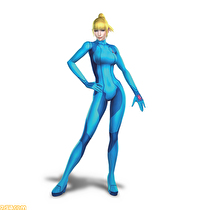 The upcoming 3DS exclusive, Dynasty Warriors Vs., will include two Nintendo themed costumes, according to a recent issue of Famitsu.
Link and Samus won't be making an appearance in Dynasty Warriors Vs., but at least their clothing will. Link's costume will be from The Legend of Zelda Skyward Sword while Samus's Zero Suit from Metroid: Other M will appear.
Dynasty Warriors Vs. is no stranger to crossovers. Earlier it was announced that both Team Ninja's Ryu Hayabusa and Ayane would be playable characters in Temco Koei's upcoming hack-and-slash title.