If you missed out on this game before, you will have a chance to get it soon.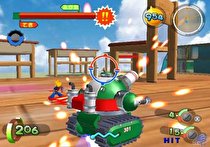 Capcom is selling new copies of their GameCube game Gotcha Force in Japan, according to their online store.
Gotcha Force was released in 2003 and received mixed reviews. You can read our review here. Now, almost nine years after the game's release, Capcom will be selling more copies of it on their online store.
For 4,998 yen ($61) you can purchase just the game, but for 6,500 yen ($79) you can purchase the game as well as a special art book. Both versions will begin shipping on March 26.
Thanks to BlackNMild2k1 for the tip