The 3D remake of the N64 classic is looking to be a potential Korean launch title.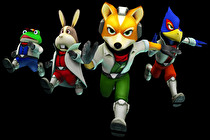 Star Fox 64 3D may be heading the launch of the 3DS in South Korea, a leak from Korea's Game Rating Board revealed.
The game has already been rated, despite Nintendo not announcing any plans to launch the 3DS in Korea. The reveal does indicate that the system might makes its way soon. In the past, Nintendo has localized several Wii and DS titles, including a simultaneous release of The Legend of Zelda: Skyward Sword.
Until Nintendo confirms this, however, nothing is certain. The 3DS is expected to launch in South Korea in April.