New copies of the highly regarded DS game are shipping next month.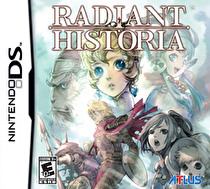 Atlus will be printing more copies of Radiant Historia, their well-recieved RPG from last year.
The announcement was made on Atlus' official page for the game, where it was also revealed that reprints will be available in late March. However, the bonus CD included in launch copies will not be included.
The news follows a tweet made by Atlus earlier this month asking if fans would be interested in a potential reprint.