The Blue Bomber has been around for a quarter century, but will he stick around for much longer?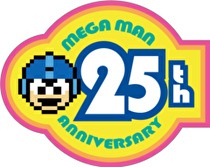 Mega Man isn't dead yet, despite multiple games being cancelled last year, according to Senior Vice President Christian Svennson in the latest Ask Capcom video centered around Mega Man's 25th anniversary.
Svennson said about the Blue Bomber: "I hesitate to say exactly what [is next for Mega Man], because I don't want people reading more into it than is there, let's just say there are top men thinking about and actively discussing where we're going to take the brand for the next ten years and how we're going to do it."
Mega Man first debuted on the NES in December 1987 in Japan and North America. The last Mega Man release in North America was Mega Man Zero Collection for DS in mid 2010. Since then, two new Mega Man games were announced (Mega Man Universe and Mega Man Legends 3), but both were cancelled in 2011.