The game developer is also preparing a 3DS version of The Pinball Arcade.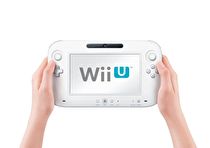 FarSight Studios revealed that they have a Wii U dev kit through the Facebook page of their game, The Pinball Arcade. They also revealed the status of the 3DS port of The Pinball Arcade.
The full post reads "Quick Nintendo update: We have dev equipment for the Wii-U and fully anticipate being ready for the launch of its eStore. The 3DS version currently needs to be optimized more to support ROM emulation at a smooth enough frame rate to be acceptable (in our opinion). We do not want to limit it to non-ROM emulated tables only. We will turn our tech guys loose on it once we get past the mobile launch."
There is no word on when the game will officially come out.