Capcom discusses whether WayForward could ever take the reigns of the Blue Bomber.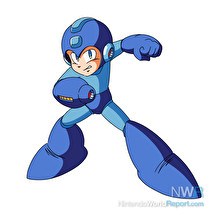 Capcom discussed whether a Mega Man game could ever be handled by WayForward Technologies in a forum post on their website.
While Senior Vice-President Christian Svensson recognizes WayFoward's prowess in handling 2D action games, it doesn't appear that Capcom has any plans for such a partnership currently.
In response to a question regarding the possibility of WayForward handling a Mega Man game, Svensson said, "I'll never say never but there'd be a million approvals before a MM title could ever be produced in the West."
Capcom and WayForward previously collaborated on the original Shantae for Game Boy Color.