Those eager to try out one of the biggest games for the 3DS can do so soon.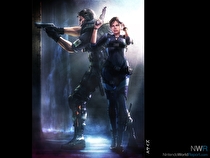 A Resident Evil: Revelations demo is set to make its debut in North America and Europe very soon, Christian Svensson, Corporate Officer/Senior Vice-President for Capcom, confirmed.
Svensson noted that in North America they are awaiting Nintendo of America's approval before they can release it on the eShop. A release date for the demo will be announced after that.
A few weeks ago, the Japanese eShop received a series of demos for 3DS software and among them was Resident Evil: Revelations. While not confirmed, it is likely that this will be the same one released in Japan.