If you loved the game's music, you can download the soundtrack at your price.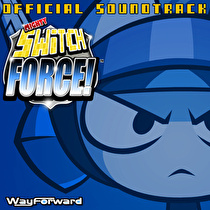 The soundtrack to WayForward's Mighty Switch Force is available for purchase now through Jake Kaufman's Bandcamp page.
Like their previous soundtracks, players can name their price on it, meaning that they can pay as much or little as they want or can afford. All funds go toward improving WayForward's recording studio.
The full list of tracks is as follows:
1. Title
2. Intro
3. Level Select
4. BGM - Caught Red Handed
5. BGM - Launch Hearts
6. BGM - Love You Love You Love
7. BGM - Jive Bot
8. BGM - Whoa I'm In Space Cuba
9. BGM - Apprehend Them!
10. BGM - Yummy
11. BGM - Break Up Take Down
12. BGM - Final Level
13. Final Boss
14. Finished Last Level
15. End Credits
16. Tally Screen
17. Apprehend Them! (BONUS CHIP MIX)
18. Whoa I'm In Space Cuba (BONUS CHIP MIX)
19. Yummy (Electronugget Remix)
20. surasshu - Caught Red Handed (Melting Point Mix)
21. coda - Love You Love You Love (Good Morning Onee-san Mix)
22. cancel - Jive Bot (Psycho Prismatic Mix)
23. xaimus - Yummy (Photosynthesis Mix)