Several blockbuster releases pushed the system into great success.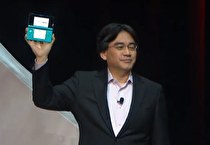 The 3DS is believed to cross the 4 million units sold mark in Japan by the end of 2011, Japanese site Nikkei reports.
According to statistics by Enterbrain and quoted by Nikkei, in the third week of December the 3DS sold 390,000 (slightly higher than Media Create's 360,000 units sold estimate), putting the system at 3.6 million units sold to date. This makes it the highest number of 3DS units sold in a week yet and breaking the previous record of 380,000 units sold, which was when Monster Hunter 3G was released.
The system is set to cross the 4 million units sold mark with 2 weeks left in December. When Nintendo president Satoru Iwata was interviewed by Nikkei, he mentioned that they expected the 3DS to cross that mark by the time the system was in the market for one year, or by the end of February 2012.
Since the price drop of the system worldwide, as well as releases of titles like Super Mario 3D Land and Mario Kart 7, the system has seen great growth in sales. The 3DS originally struggled in terms of sales, driving analysts to suggest that Nintendo should support mobile device gaming instead of maintaining their own hardware.