Carmen Sandiego makes a grand return on WiiWare, and even she is searching for the lost Virtual Console games!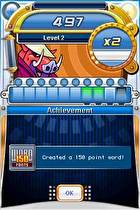 Today's Nintendo Download update adds six new games across Nintendo's downloadable game services.
One of the bigger games out this week is Hudson Soft's Blaster Master: Enemy Below for the 3DS Virtual Console. Released originally in 2000, Blaster Master is an action shoot 'em up known for its high levels of challenge. The game can be downloaded for $4.99.
Today's other notable release is Carmen Sandiego: Adventures in Math: The Lady Liberty Larceny. An educational release, Carmen Sandiego has players once again chasing the famous thief, this time by solving math problems directly related to the storyline. Players can also compete with each other by solving math problems as fast as possible. The Gamelion release is available now for 600 Wii Points ($6).
Another WiiWare release is a demo for Paint Plash from Knapnok Games. Originally released on September 8, Paint Splash is a paint simulator where players can create works of art on their Wii systems using the Wii Remote controller as a paintbrush. Players can also save their artwork on an SD card. The demo version of the game is free of charge, while the full release is available now for 500 Wii Points ($5).
The first game for both DSiWare and the eShop is Gammick's Elite Forces: Unit 77. Players step into the boots of a tactical team sent out to missions all over the world. Each member of the tactical force has a different skill that can be used in both combat and completion of missions. A mix of combat and strategic gameplay, Elite Forces: Unit 77 is available now for $7.99/800 DSiWare Points.
The second DSiWare/eShop release this week is WordJong Arcade. Published and Developed by Magellan Interactive, WordJong Arcade mixes both Mahjong and word search puzzles in a title where players must complete words by combining different mahjong blocks. The title is available now for $7.99 in the eShop or 800 DSiWare points on the DSi Shop.
The final release of the week is dtp young's Just SING! Christmas Vol. 3. Much like previous entry in the series, Vol. 3 is a karaoke title that lets players sing into their 3DS or DSi. Players wishing to get their sing on can download the game for $1.99 in the eShop or 200 DSiWare Points in the DSi Shop.
As has become standard, this week sees no Wii Virtual Console release.