The 3DS port of Tales of the Abyss will hit Europe later this year, while North America will have to wait until next year.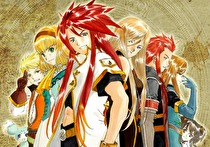 Tales of the Abyss' 3DS port has finally received release dates for Europe and North America. Namco Bandai plans to release the game in Europe on November 25th of this year; however North American 3DS owners will have to wait until February 14, 2012 to get their hands on the 3DS RPG.
For those who unfamiliar with the game, Tales of the Abyss is a Japanese RPG that was originally released for the PS2. The game is part of Namco Bandai's popular Tales series, a collection of RPGs that are known for their unique real-time battle system.