The Master System version is getting the axe from the Wii VC.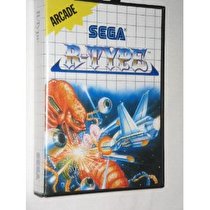 Sega is removing the Sega Master System version of R-Type from the Wii Virtual Console on September 30.
While there are few details as to why the game is being removed, the writer of the of the blog entry on Sega.com went on to mention in the comment section that he believes it is due to "a licensing issue but can't comment on anything beyond that." He went one to say, "Unfortunately we are not always able to sell every game forever in every location."
Irem, creators of R-Type removed their properties from the PlayStation Store and PlayStation Home earlier this month. No reason was given, but it does not bode well for Irem's other games on Virtual Console.
The Master System version of R-Type was originally released on the Wii in 2009 worldwide.