Nintendo's Zelda freebie is now up for grabs on the DSi Shop Channel.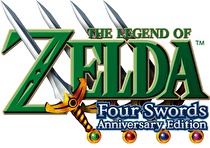 The Legend of Zelda: Four Swords Anniversary Edition is now confirmed to be available for download in Australia as well.
The DSiWare game can be downloaded for free on either Nintendo DSi or 3DS by simply visiting the corresponding shop service and pressing the download button.
The offer for the free version of the game expires on February 20, 2012, so be sure to grab your copy as soon as possible.