Capcom, however, declined his offer.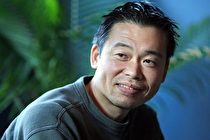 Keiji Inafune, co-creator of the Mega Man series, has stated that he wanted to work on Mega Man Legends 3 long after he left Capcom last year in an interview with Joystiq.
He told Joystiq that he wanted to work on both Mega Man Legends and Mega Man Universe, a classic Mega Man game for the Xbox Live Marketplace and PlayStation Network. Both games were eventually cancelled, despite some support behind them from Capcom.
Right after he left Capcom, Inafune stated that he wanted to work on both games as a contractor, which Capcom declined. He further states about Mega Man Legends 3 that "The two projects were really hard to even get started, because the title is kind of old. We were bringing it back. It wasn't easy for me to get the go ahead from the company, I was fighting against the company, and now it's been canceled."
Inafune concludes the interview by making the following statement:
"I was kind of hoping that someone would come forth, again, and fight with the company and get that project going, but like I said, I don't know if anybody will have the guts to fight against the company right now,".