The new service will launch in a few weeks, amid other changes the media giant has planned.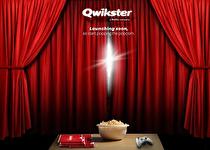 Netflix will soon be offering video game rentals as part of its plan to branch its DVD-by-mail and streaming businesses into separate companies. The company will be spinning off its DVD-by-mail service under a new name, Qwikster, and adding new services such as video game rentals.
The announcement came at the same time as a public apology and explanation from CEO Reed Hastings regarding a significant price increase which was announced in July. The price increase was the result of Netflix un-bundling their two core services, forcing customers to choose to pay for both, or one or the other, rather than getting the streaming service as a free bonus with their DVD-by-mail service plan, as had been the case previously.
Few details have been revealed for the new game rental service, however the announcement did state that Qwikster will be renting games for Wii, Xbox 360, and Playstation 3.
A similar service has existed for years in the form of Gamefly, but Netflix has the infrastructure to potentially deliver much more quickly to more customers. A common complaint with Gamefly has been delivery times in locations farther away from a distribution center. Netflix has many more distribution centers nationwide, making it much easier for games to arrive quickly.