Nintendo UK finally manages to clear up the shortage problems surrounding Xenoblade Chronicles.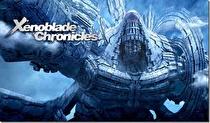 After being unavailable for many weeks due to an overwhelming demand, Xenoblade Chronicles is now available once again from many UK retailers.
Many online stores such as Play.com and Zavvi now have the game in stock and ready to ship within 24 hours, while others, such as ShopTo, are still currently out of stock.
Xenoblade Chronicles was released in the UK in August and managed to crack the UK top 10 in its first week. Even though the game has been out of stock since then, it has managed to hang around the top 40 for over a month.