Wanna play Star Fox 64 3D with a friend who has a Japanese 3DS? There might be a problem.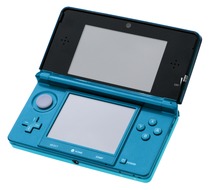 The 3DS's Download Play feature is region locked, according to a report by SiliconEra. Unlike StreetPass, which is able to share data with other 3DSes from around the world, when a player tries to use Download Play from a game on a 3DS from another region, the feature is unavailable.
This result is unlike DS games, which allowed Download Play features with DSes from other regions. Star Fox 64 3D uses Download Play for its multiplayer components. While 3DSes of the same region can participate, the transmitted game does not even appear when Download Play is initiated on 3DSs from different regions.
Region locking was implemented on Nintendo handhelds beginning with the DSi system, and 3DS cartridge and download software is also restricted by region.