Conduit developer's next title coming Holiday 2011.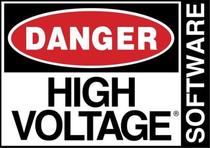 Country Dance 2, a dance game featuring over 30 current country songs, is being developed for Wii by High Voltage Software.
The game, published by GameMill Entertainment, features music from a variety of country artists, including George Strait, Blake Shelton and Carrie Underwood. It builds upon the original by including a new sing-a-long mode, duet dancing, and a calorie-counting exercise mode.
High Voltage Software also developed the first Country Dance game.
GameMill confirmed the first 15 tracks for the game, as follows:
Ashton Shepard – "Look It Up"
Billy Currington – "People Are Crazy"
Blake Shelton – "Honey Bee"
Carrie Underwood – "All American Girl"
Easton Corbin – "Roll With It"
Eric Church – "Hell On The Heart"
George Strait – "Here for a Good Time"
Gwyneth Paltrow – "Shake That Thing"
Hayley McLean – "Good Time Bone"
Josh Thompson – "Won't Be Lonely Long"
Kellie Pickler – "Tough"
Little Big Town – "Little White Church"
Miranda Lambert – "Gun Powder and Lead"
Montgomery Gentry – "What Do Ya Think About That"
Rodney Atkins – "Take a Back Road"