Capcom's Ghosts 'n Goblins spin-off for the Game Boy might see flight in other countries.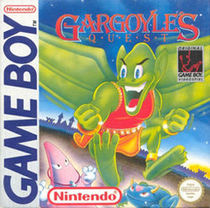 The Australian Classification Database has rated Capcom's Gargoyle's Quest: Ghosts 'n Goblins for a future eShop release.
The game is a spin-off of Capcom's Ghosts 'n Goblins series starring Firebrand, a red gargoyle who served as the primary antagonist of that Capcom series. It was originally released in North America in July 1990.
Gargoyle's Quest is already available for the eShop in Japan.