Capcom's adventure game, Nazo Waku Yakata gets a paid demo in the eShop.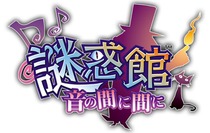 Last Thursday, Nintendo and Capcom released the first paid demo to the Japanese eShop, Nazo Waku Yakata. The paid demo includes the first chapter of Capcom's 3DS adventure game and cost ¥200 ($2.55). More chapters may also be under consideration, though they are currently undecided.
Actions like this are worrisome, as they may set a precedent that future eShop demos will follow.