The yellow, hungry, dot-eating fiend is making his way to the Virtual Console this week.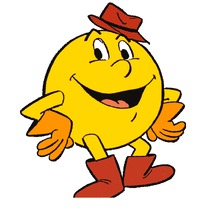 The Game Boy version of Pac-Man will hit the eShop in Japan on Wednesday and will retail for 300 yen.
With the inclusion this upcoming title from Namco Bandai, the total number of Virtual Console games on the 3DS will be up to 15 in the Land of the Rising Sun. Nintendo 3DS owners in Japan also have access to a handful of downloadable 3DS exclusive titles including the 3D Classic Xevious.