Nintendo is bundling a Nintendo DS game with their upcoming set of trading cards.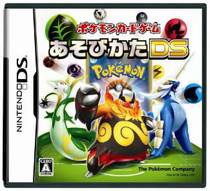 In the latest version of Pokémon Card Game, a special Nintendo DS game will be included to act as a tutorial.
The tutorial game is called Pokémon Card Game Asobikata DS, which translates to How to Play Pokémon Card Game in English. The game can be played against the CPU, and it also includes a quiz mode and a rule dictionary.
The bundle will also come packaged with three 30 card decks, a play matt, and a damage counter.
This new bundle will be available in Japan on August 5, priced at ¥2,980.