Orchestral music reconfirmed for the next Zelda game.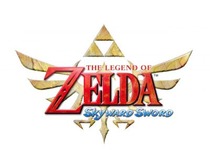 Hajime Wakai will be the main composer of The Legend of Zelda: Skyward Sword, according to renowned Nintendo composer Koji Kondo. Additionally, Kondo aided with some of the music.
Wakai is best known for his work on Star Fox 64 and Pikmin, and has previously worked on the Zelda series in The Legend of Zelda: Wind Waker.
Kondo also mentioned that orchestras will be used for a few songs in Skyward Sword, though this was previously hinted at by Shigeru Miyamoto.
See below for the full quote:
"Our next title, Skyward Sword, also has a wide variety of impressive songs, and it has new musical gameplay elements. Hajime Wakai is in charge of the music, but I also participated in making songs. My composition tools are an electronic piano and a Mac. We use orchestras for a few different songs where we feel that doing so is appropriate."