10 years ago today, the GBA launched in the United States.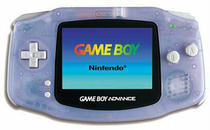 On June 11, 2001, the Game Boy Advance hit stores in North America.
The system launched with 17 games, including Super Mario Advance, F-Zero: Maximum Velocity, and Castlevania: Circle of the Moon.
Next week, Nintendo World Report will celebrate the system's release, starting with a reveal of the staff's Top 10 Game Boy Advance games.
The GBA also hold special significance to NWR because our review policy, which has remained largely the same through the years, was first put to use during the system's launch. Super Mario Advance was the first review the site ever published, so we'll be highlighting those early reviews and more from the Game Boy Advance's library.