Tetris goes 3D for the second time (if you include Virtual Boy).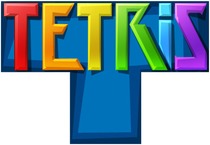 A version of Tetris for 3DS is hitting retail shelves this October, according to Tetris Online.
Tetris Online will publish the game, and it is likely that Majesco could be the North American distributor, as they secured the Wii and DS rights to the series in 2009, and followed it up with a retail release of Tetris Party Deluxe on Wii and DS in 2010. Hudson, developer of those versions, was listed as making a version of Tetris for 3DS at E3 2010, but the company no longer exists independently, having been absorbed into Konami. However, their name is still listed on the Australian Classification Board rating for the game, which appeared last month.
Tetris was previously released in 3D on the Virtual Boy with two games: V-Tetris and 3D Tetris. V-Tetris, which never came out in North America, was a traditional game of Tetris with a cylindrical puzzle mode. 3D Tetris, the last game released on the system in North America, used a 3D playing field (meaning the blocks could be turned horizontally and vertically) that was unlike traditional Tetris.
The game will be playable at Nintendo's booth at E3 2011.