Street Fighters in Melbourne and Sydney are invited to join the fray, win some swag.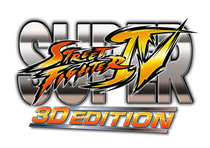 Next weekend, Nintendo Australia is going to hold a Super Street Fighter IV tournament in Melbourne and Sydney, respectively. Players can compete in various Street Fighter-related events, such as a battle tournament, a StreetPass Figurine Battle, and a trivia contest, with different prizes handed out for each.
Furthermore, the event is doubling as a StreetPass gathering for 3DS owners to make good use of the handheld's feature.
Those who do not own a 3DS are welcome to join in the festivities with a loaner machine, but bringing your own console is advised so players can have their own choice of control settings and customizations.
The event details are as follows;
Melbourne
Saturday, 28 May
The Nintendo Experience, EB Games, 67 Swanston St
9 a.m. - 5 p.m.
Sydney
Sunday, 29 May
The Nintendo Connection, Myer Sydney, Level 6, 436 George St
10 a.m. - 5 p.m.
The event will be open to a maximum of 128 participants for each day, on a strictly first-come first-serve basis. Registration is open for the first hour of each day.