One of the eShop's launch titles has been pushed back for improvement.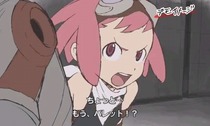 Mega Man Legends 3 Prototype Version has been delayed according to a report by Famitsu magazine.
Originally set to be a launch title for Nintendo's eShop, the game has been delayed in order to improve its quality. No new date has been announced, and Capcom USA has yet to comment on the latest developments.
The prototype edition of the upcoming 3DS title will let players take control of Barrett and Aero, two new characters chosen by the fans. It is a sample version that contains ten missions, and once completed opens up a debug mode.