The 3DS remake of the N64 classic will have several new modes and expanded multiplayer options.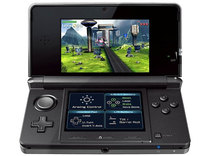 Nintendo's recent Retail Briefing has revealed new Star Fox 64 3D gameplay details.
A Tsutaya employee who attended the briefing made several Twitter posts via the company's Twitter page about the remake's features. There will be three different game modes: 3DS mode, N64 mode and Battle mode. The posts didn't confirm what the differences are between 3DS and N64 mode, but Battle mode was explained.
Much like the N64 original, Battle mode will support up to four players. It will have download play support, but will lack online play. As an added bonus, an icon of each player's face will hover over them during matches in order to easily identify participating combatants.
Star Fox 64 3D is set to be released in Japan on July 14.