Two Jaleco-published Game Boy games could be the first third-party games released on the service.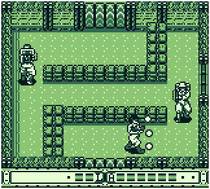 Avenging Spirit and Fortified Zone, both Game Boy games from Jaleco, are coming to the 3DS eShop if the ESRB's listings are correct.
Avenging Spirit, which came out in 1992, is a port of an arcade game. The side-scrolling platformer stars a ghost who must possess bodies in order to try to avenge his death and save his girlfriend.
Released in 1991, Fortified Zone is a top-down shoot-'em-up where you can switch between two different characters at the press of a button.
The 3DS eShop is launching sometime this month.