European Wii fans will not have to wait long to experience this MotionPlus-enhanced game.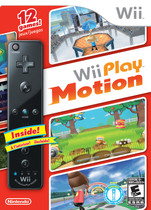 Wii Motion: Plus has been given an European release date of June 24, 2011.
The game is the sequel to Wii Play, which was originally released in 2007 and included a Wii Remote. Wii Play: Motion uses MotionPlus for its 12 mini-games, many of them created by developers outside of Nintendo. While a Japanese and North American release date was known, a release date for Europe wasn't announced until now.
European players will receive a red Wii Remote Plus controller with their copy of the game.