The Virtual Console arrival of Mega Man's 5th NES adventure has been revealed by the ESRB.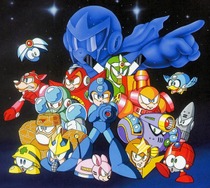 A leak by the ESRB has confirmed that Mega Man 5 is poised for a Virtual Console release.
The fifth Mega Man game, originally released in 1992, has players once again taking control of the Blue Bomber as he defeats another set of robot masters, this time lead by Proto Man. The title's innovation lies in Beat, a robot bird that can be found by collecting letters that spell MEGA MAN V.
Being an NES title, it will be priced at 500 Wii Points ($5). A release date has yet to be confirmed.