The sequel to Atlus's RPG series will grace Japanese stores this July.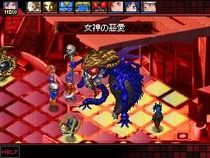 Devil Survivor 2 for Nintendo DS has been given a June release date for Japan.
The latest game in Atlus's RPG series will be available for purchase in Japan on July 28. It has been given the price of ¥6,279, which is around $75.06 in US dollars.
Devil Survivor 2 tells the story of a group of demon summoners who are trying to defeat a group of invaders called the "Septentrion", who attack Japan once per day. Gameplay consists of command battle elements, and characters can obtain new demons along the way.
A North American release date has not yet been given for this title.