Capcom's debut Nintendo 3DS title is set to become a best-seller.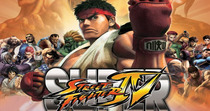 Since the launch of Super Street Fighter IV 3D Edition a little under two months ago, Capcom has shipped over one million copies of the game to retailers worldwide.
This figure means that SSFIV 3D is set to become one of Capcom's most successful handheld titles in recent times, second to the Japanese phenomenon known as Monster Hunter.