Surveys now have much shorter response time limits.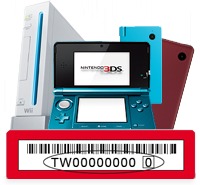 Just in time for the 3DS launch, the US version of Club Nintendo introduced shorter expiration periods for product registration and post-play surveys. Their updated Frequently Asked Questions page, dated last Friday, but actually posted today, details a severe decrease in the allowed response time of newly earned surveys, but the change does not apply to existing surveys.
Q: Do surveys expire?

A: Yes. In general, Product Registration surveys expire after 7 days, and Post Play surveys expire 120 days after registration. Please review the date listed next to the survey in your To-Do list to ensure that you take the survey before it expires.
Members of Club Nintendo complete surveys to earn virtual coins that can be redeemed for Nintendo goods. In the past, such surveys had expiration dates set years in the future. By waiting to respond to these surveys, members could delay the earning of coins until future years in order to earn Gold or Platinum status without necessarily purchasing and registering enough games in that year to otherwise receive that status. Elite status holders receive a bonus from Nintendo each year, which encouraged such behavior. Under the new system, members could still wait to register their games, but Nintendo provides an early registration incentive of 10 bonus coins that would be forfeit.
The Nintendo 3DS system is the first product affected by the policy change. 3DS launch games appear to fall under the old survey regime, giving players until 2016 to complete the surveys.
Thanks to UncleBob for the news tip.