The Green Lantern heads into the third dimension this June on the Nintendo 3DS.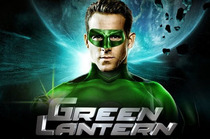 To coincide with the release of the new Green Lantern film this June, Warner Bros. Interactive Entertainment and DC Entertainment have announced Green Lantern: Rise of the Manhunters for all major gaming platforms, including Wii, Nintendo DS, and Nintendo 3DS.
The 3DS version of the game is designed to take advantage of the system's stereoscopic visuals, and will be playable in 3D as well as 2D.
All versions on Nintendo platforms are being developed by Griptonite Games, who are known for their work on licensed such as last year's Spider-Man: Shattered Dimensions.
Green Lantern: Rise of the Manhunters will arrive in North America on June 7 for the DS, 3DS and Wii.