The head of the 3DS project explains why the downloadable game service will not launch with the new handheld.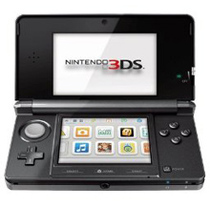 The eShop will not launch with the 3DS because of the complexity of the eShop service and Nintendo's desire for it to be fully ready prior to going live.
In an interview with Gamasutra, Hideki Konno explained the delayed launch of the service and discussed his experiences in designing the 3DS.
Konno, Manager/Producer at Nintendo EAD Software Development Department Group No. 1 and project lead for 3DS, explained that "We definitely want to make sure that it's ready before we bring it out. The iterations that we've had before -- for Wii and DS -- to be honest, we just haven't been as satisfied as we would like."
He further explains that, unlike the shop services on Wii and DSi, the eShop will not be browser based and will be a more comprehensive solution than either of its predecessors.
Konno pointed the Wii Shop Channel and Nintendo Channel as a place where Nintendo saw room for improvement. They found that having a separate place for promotion and purchasing didn't work as they expected.
Using what was learned from that project, their goal in creating the eShop is to have a singe place where user can see a promotion for a game and buy it. "We really want to cover that all in one spot and cover it from all sides. And so we're really taking the right amount of time to make sure that it's right."
Nintendo has announced that the eShop will be available via system update in May.