Devil Survivor returns to the Nintendo DS for another outing.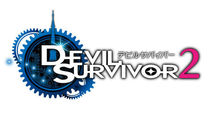 In this week's edition of Famitsu, Devil Survivor 2, the latest in the Shin Megami Tensei series, was announced for the Nintendo DS.
Devil Survivor 2 takes place in major cities through Japan, which differs from the Tokyo setting of the original. This time around, a new system known as the "Enishi System" has been implemented that shows the level of friendship you have with other demon users. As your level increases, new content and skills are unlocked in the game.
The game follows the adventure of mysterious invaders known as the 'Septentrion', which suddenly attack Japan on a Sunday. From there, 13 demon summoners come together to deal with the monsters, but they have just seven days to do so.
Devil Survivor 2 is currently 95 percent complete and is slated for a release on the Nintendo DS this summer in Japan.