Vision experts ignore Nintendo's warnings as the 3D screen might prove to be beneficial.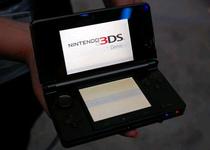 Eye specialists in the US claim that the Nintendo 3DS's 3D screen could prove to be helpful in the diagnosis of problems in child vision.
The reports claim that it is good to expose children, especially those younger than six years old, to the 3D screen as it might help to identify potential vision issues early on. It won't also do them any harm. Dr. Michael Duenas, associate director for health sciences and policy for the American Optometric Association, explains, "The 3DS could be a godsend for identifying kids under 6 who need vision therapy."
Duena elaborates that if a child can't see the 3D effect, it might be a hint that the child could be experiencing several vision issues, such as amblyopia, better known as "lazy eye". If the problem is identified early on, treatment is much more effective.
Despite the positive claims, there are other groups of experts who find the idea of the 3DS being a tool in vision development to be "a little perplexing". Such is the stance of Dr. David Hunter, a pediatric ophthalmologist affiliated with the Children's Hospital in Boston and the American Academy of Ophthalmology. He believes that if a child has amblyopa and can't experience the 3D effect, it says nothing as it wouldn't be any different from what they normally see.
Nintendo has been warning parents about the potential issues the 3DS might bring to children, and a 3D parental control system is included on the handheld in order to prevent long periods of 3D play. Several experts denied that 3D entertainment has any role in the development of vision, but they also agree that there are no studies that show how much of an effect 3D entertainment can have.