The console tennis title has a confirmed release date.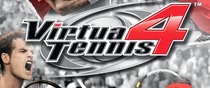 Virtua Tennis 4 will be released across North America on May 11, 2011 and on April 29, 2011 in Europe. The game is coming to Wii and other home consoles, with motion compatibility across the board.
The game features a refreshed World Tour mode where decisions made on and off court affect your career path. Tennis stars Rafael Nadal, Roger Federer, Andy Murray, Juan Martin Del Porto, and Caroline Wozniacki are included. The Wii version releases with MotionPlus compatibility.