Another week, another digital reinvention of things cavemen held most sacred.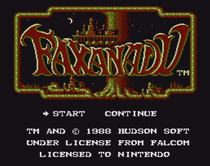 In celebration of Presidents' Day, Nintendo has a new batch of Nintendo Ware available this week. One NES Virtual Console title, two WiiWare titles (along with two demos), and three DSiWare games constitute an ample offering of downloadable delectables.
From the NES, the now-defunct Hudson Entertainment brings us Faxanadu. In Faxanadu, you're an elf who lives at the base of the World Tree. All is not well beneath the World Tree's branches, however, as monsters are attacking, the water supply has dried up, and the tree itself is dying. Using magic and weapons (but not a ladder), you need to climb to the top of the World Tree and fix whatever is causing this disturbance. Climb ostentatiously titled trees now for 500 Wii Points ($5).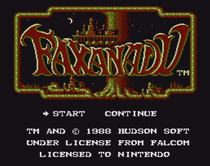 On WiiWare, we have two new titles. The first is Nordcurrent's Jewel Keepers: Easter Island. In Jewel Keepers, you play as Professor "H" (Editor Note: quotes are the publisher's, not mine). He has received a strange letter asking him to help solve a mystery that is gripping Easter Island. He, along with his assistant, and his granddaughter, sets out to solve puzzles and unravel mysteries. You'll need to provide your own top hat, but you can pretend this is a Professor Layton game for 500 Wii Points ($5).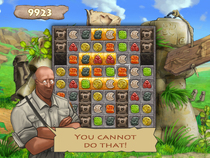 In this week's second WiiWare title, you find yourself transported to a red and barren landscape. A sweltering heat incinerates all life, and a thick smoke fills the lungs. Cozy Fire from dtp young entertainment is the latest in downloadable fireplaces. Heat not included. Burn up your TV for 500 Wii Points ($5).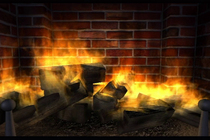 There are two demos on WiiWare this week. First is Rage of the Gladiator, from Ghostfire Games. It's like Punch-Out!! but with meteors, tornadoes, and colossi.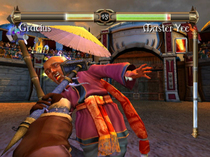 The second demo this week is Learning with the PooYoos: Episode 1, from Lexis Numérique. It is a great deal like Rage of the Gladiator. Just replace the gladiators with cute race of creatures known as PooYoos and violence with lessons on topics like shapes and numbers.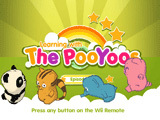 Both demos are available for 0 Wii Points (free).
This week brings a trio of Nintendo DSiWare games, starting with G.G Series DRIFT CIRCUIT, from Genterprise Inc. It's a racing game, with drifting. Drift to victory for 200 Nintendo DSiWare Points ($2).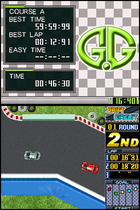 The second DSiWare title this week is Remote Racers, from QubicGames. No comment on if the game includes drifting, but it does include transformations. You can transform to the podium on 15 tracks for 500 Nintendo DSiWare Points ($5).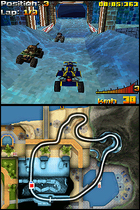 Lastly, Arctic Escape from Teyon is a puzzle game where you need to help lead a group of kidnapped penguins to safety. Avoid cages, wolves, and broken ice to lead this muster of penguins back to their Antarctic home. No idea why the game is called Arctic Escape when the ultimate objective is to return to Antarctica, but you might find out for 500 Nintendo DSiWare Points ($5).