EA will be represented by two games when the 3DS launches on March 27.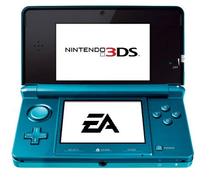 Madden NFL Football and The Sims 3 will both be available at the launch of the 3DS in North America on March 27, EA confirmed to us at an event in New York City.
This comes as no surprise, as Madden was announced as a launch title back in November, and The Sims 3 is a launch title in Europe.
You can read more about Madden in our impressions and interview. We'll have more information on The Sims 3 soon.