Nintendo's ordering policy would leave them with excess games they cannot sell.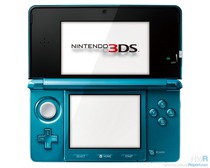 Due to Nintendo's ordering policy for initial Nintendo 3DS stock, small game stores such as Game Station Online may not sell the console at launch.
Nintendo's policy requires that retailers order in bundles of two consoles (one blue, one black) with five games. He notes that this may be different for major retailers such as Toys R Us. The blog, by the store manager, says: "Typically you can expect people to buy with a ratio of 1 system : 2-2.5 games overseas. Over here you get some people who will only buy the system, offsetting the amount you'd expect to make on software."
In order to sell his stock, each purchaser needs to buy 2 or more games. This, combined with the fact that many people resell the system for a large profit on auction sites, means that he is afraid he will not be able to sell all of the games that are allocated with the hardware, so he feels it would be best to wait before selling the system in his store.
Japanese news site Yucasee have taken the blog's figures and statements to suggest that retailers may only make 1000 yen ($12) on each Nintendo 3DS sale.