Experience tour to start within the next three weeks.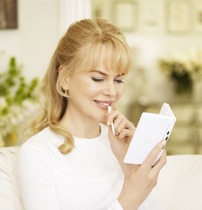 To bring 3D into the mainstream, Nintendo UK are planning the biggest-ever Nintendo console launch for the Nintendo 3DS. The focus will be all the 3D content that the handheld will offer, including video delivery from partner companies.
Highlights of the launch campaign are an experience tour set to begin within the next three weeks, and "tease and reveal" TV that could possibly rival the huge television advertising campaign of last winter.
Note: Picture is not for current campaign, it is taken from Nintendo DSi advertising for Nintendo of Europe in 2007.